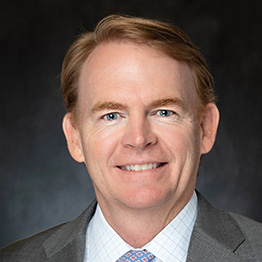 M. Bradley Wallace, CFA
Private Equity Manager
M. Bradley Wallace, CFA, is a Partner of LKCM Private Discipline Management, L.P. and LKCM Headwater Investments. He joined the firm in 2006 and serves as a Private Equity Manager. Prior to joining LKCM, Mr. Wallace served as Chief Financial Officer for BTWW Retail, Principal and portfolio manager for KBK Capital, and served as interim Chief Executive Officer for Jardine Foods. Mr. Wallace graduated with a Bachelor of Business Administration and a Master of Business Administration, with the honor of Top Scholar, from Texas Christian University.