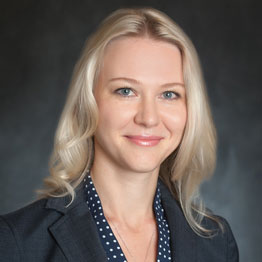 Anna V. Nikiforova, CFA, IACCP 
Vice President, Chief Compliance Officer
Anna V. Nikiforova, CFA, IACCP, joined LKCM in 2013 as the Chief Compliance Officer. Prior to joining LKCM, Ms. Nikiforova was the Chief Compliance Officer of Corriente Advisors, LLC and the Head of Business Affairs group at Q Investments. Ms. Nikiforova graduated summa cum laude with a Bachelor of Science in Business Management from the University of Maryland University College and a Master of Business Administration from Texas Christian University.