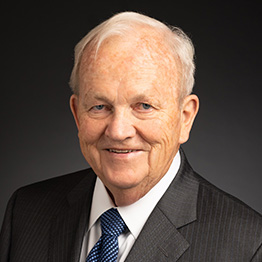 John E. Gunthorp, CFA, CIC
Vice President, Portfolio Manager
John E. Gunthorp, CFA, CIC, joined LKCM in 2012 and serves as a portfolio manager. Prior to joining LKCM, Mr. Gunthorp served as Executive Vice President, Chief Equity Strategist and portfolio manager for Hester Capital Management in Austin and Investment Vice President and portfolio manager for American Capital Asset Management in Houston. In addition, he served as equity portfolio manager and securities analyst for the State Teachers Retirement System of Ohio and portfolio manager for City Bank & Trust, Columbus. Mr. Gunthorp graduated with a Bachelor of Arts from Adrian College in Michigan and a Master of Business Administration from Indiana University.