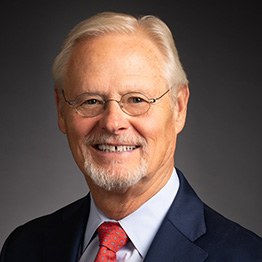 I. Craig Hester, CFA, CIC
Principal, Vice President, Portfolio Manager
I. Craig Hester, CFA, CIC, is a Principal of LKCM. He joined the firm in 2012 and serves as a portfolio manager. Prior to joining LKCM, Mr. Hester was the Chairman, Chief Executive Officer, Chief Investment Officer, Director and portfolio manager of Hester Capital Management in Austin. He served as Director of Regional Asset Management for InterFirst Investment Management, Chief Investment Officer of the Texas Municipal Retirement System, Assistant Vice President and Trust Officer for Republic National Bank Dallas and senior analyst for the Teachers Retirement System of Texas. Mr. Hester graduated with a Bachelor of Business Administration and a Master of Business Administration in Finance from the University of Texas at Austin.