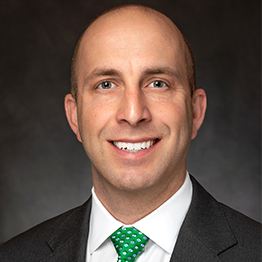 C. Brett Scarbrough, CFA, CPA
Vice President, Analyst
C. Brett Scarbrough, CFA, CPA, joined LKCM in 2011 and serves as a micro, small and smid-cap analyst. Prior to joining LKCM, Mr. Scarbrough was an oil and gas investment banking financial analyst at Credit Suisse and a financial and operational analyst at Rawson, L.P. Mr. Scarbrough completed a general course at the London School of Economics.  He graduated with a Bachelor of Arts in Mathematical Economic Analysis from Rice University, a Master of Professional Accounting from the University of Texas McCombs School of Business and a Master of Business Administration from the University of Chicago Booth School of Business. He began his career in finance as an intern for LKCM.